Skip to Content
Seaside Perfection with a Personal Touch
Our Story
Seven Gables Inn is an escape worthy of dreams. From check in to check out, guests are welcomed by magical moments. Whether that's waking up to the soft sound of waves lapping up the cliff's edge, watching the sunrise come over the water, exploring the storied hallways and corners of the Victorian estate, or sipping Champagne in our gardens at sunset, we have something special in store for everyone. 
A Family Tradition of Excellence
Located on the scenic cliffs of Monterey Bay, Seven Gables Inn has been a landmark symbol on the coast since 1886. For a century, our Victorian estate existed as a beachside home before opening its doors to guests on Memorial Day Weekend of 1982.
Kirkwood Collection welcomed Seven Gables into our Collection in 2021, and we invite each guest to feel like part of our family from check-in to check-out.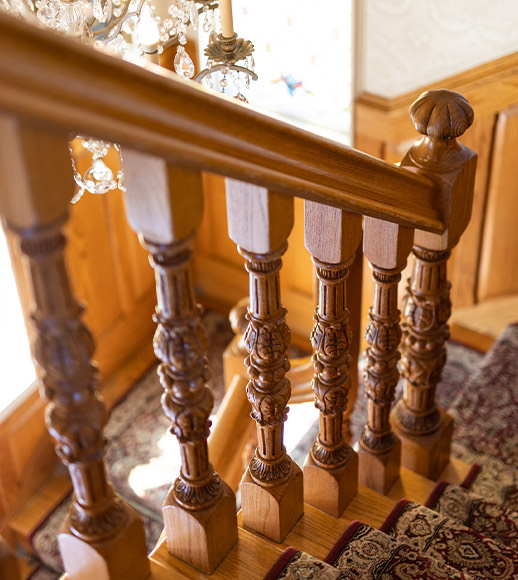 Seven Gables Inn
831-372-4341
stay@thesevengablesinn.com
555 Ocean View Blvd
Pacific Grove, CA 93950
The Three-Fifty Hotel
350 S. Belardo Road
Palm Springs, CA 92262
Read More
Del Marcos Hotel
225 W Baristo Road
Palm Springs, CA 92262
La Serena Villas
339 S. Belardo Road
Palm Springs, CA 92262
Read More
Centrella Hotel
612 Central Avenue
Pacific Grove, CA 93950
Garden Street Inn
1212 Garden St
San Luis Obispo, CA 93401
Blue Sands Inn
421 S Milpas St
Santa Barbara, CA 93103
97 Lake Shore
97 Lakeshore Dr
Rancho Mirage, CA 92270
The Palm Springs Hotel
2135 N Palm Canyon Dr
Palm Springs, CA 92262
Hideaway Santa Barbara
420 W Montecito St
Santa Barbara, CA 93101